Monthly Archives:
November 2017
Computer-controlled shoes? What could possibly go wrong?
https://www.indiegogo.com/projects/jamie-hyneman-s-virtual-reality-electric-shoes-vr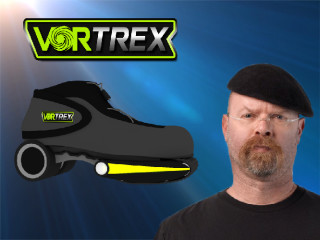 One of my local bike shops has been pushing (well, metaphorically, I mean), the Giant Full-E+ 1, which looks like this:
It's an XT-level mountain bike with dual suspension and disc breaks, and I have no trouble with that. 2.6″ tires, which are pretty much the norm nowadays, and a Yamaha motor that puts out 500 watts. Surely, nothing can go wrong there.
Yes, I know, there are times when having extra power can get you out of a jam, and to get the fun of riding downhill you typically first have to ride uphill, which can be a drag. But among the complaints I hear from people on mountain bikes, "doesn't go fast enough" has never been mentioned, not even once. And given the propensity of mountain bike riders to endo even under their own power, I'd hate to be the insurance company that stands behind Giant or its dealers.
Wheeled Thing's work group has access to a car.  Unfortunately the office is located in the Financial District (Think Wall Street) and the parking spot for the car is in Manhattan Valley (Think Columbia University).  The distance is a little less than 10 miles.
Last week Wheeled Thing volunteered to drive this car uptown, with the full knowledge that he could use Ciitbike to return to the office.  It was a beautiful Autumn day… what could go wrong?
It is amazing the difference the choice of a transport mode makes.
The way northbound was stressful, difficult and annoying.  There was a crash along Route 9A, so the west side was a sea of red.  Cars jockeyed for position in the stop and go crush.  Wheeled Thing shifted to 10th Avenue to avoid some traffic, which may have shaved a few minutes off the drive, but also shaved a few minutes off his life.  At one point a dump truck claimed his lane… basically the truck was getting in front, and If he did not call "chicken" there would be some dented metal.   It made you really hate New York City.
The good news is he made it!
Then he hopped on a bicycle for the southbound trip, and everything was different.  Stress free pedaling.  No traffic and light salt breeze in his face, heart pumping for joy, instead of stress.
It took about the 45 min in each direction – but the first half Wheeled Thing hated the road, while the 2nd he loved it.  It really is a tale of two cities.